Frequently asked questions
What is AccuScribe?
---
AccuScribe is an automated and intrinsically-safe Drilling Assembly Offset (DAO) measurement system that is external collar and mule shoe capable, which can be deployed by a single person with limited field expertise to accurately calculate drilling assembly alignment.
---
How much does AccuScribe cost?
---
A fraction of the cost of getting DAO wrong. Click here to check out product details and to submit a request for quote form to access system pricing.
---
How does AccuScribe benefit my operations?
---
AccuScribe effectively reduces drilling cost, standardizes the measurement process, reduces human error, enhances remote operations, provides real-time reports that can be audited for quality assurance and rapidly distributed to your drilling team.
---
How does the AccuScribe work?
---
Accuscribe works easily with quick, step-by-step instruction and requires little expertise and manpower. Watch video or view step-by-step instructions below.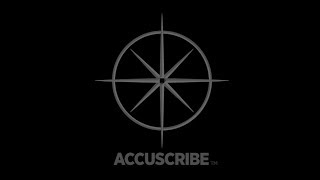 ---
I'm done using the AccuScribe kit for my well, how do I return back?
---
Once you have completed use of your AccuScribe kit, return within five (5) business days to the below address: Return Address: 700 E Front Street, Suite C, Butte, MT 59701 Following a review of the condition of equipment, the following fees may apply: Excellent: The unit is return in excellent mechanical and cosmetic condition and is free of any mechanical issues. Fees: $0 Fair: The unit is returned with some repairable mechanical and/or cosmetic defects and free of any major mechanical problems. Fees: Up to $1,250 DBR: The unit is returned with major mechanical problems and/or cosmetic defects that result in the kit being deemed as DBR, or damaged beyond repair, and requires complete replacement of kit. Fees: Cost of new unit, or $2,500
---
How do I install the AccuScribe kit?
---
Watch this quick video to learn how to quickly install: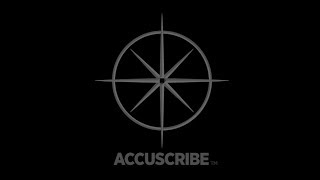 ---
Following the order of my AccuScribe kit, what information do you need in order to send my kit to the field?
---
Once you place your order for your AccuScribe rental kit, we'll need the following information to ship your rental kit to you: 1. Shipping Address 2. Point of Contact at Location including Name, Email, Phone 3. Secondary Point of Contact at Location (if applicable) including Name, Email, Phone 4. Rig Number 5. Well Name and Number 6. AFE Number 7. API Number
---
What are the licensing requirements for AccuScribe?
---
CLICK HERE to review our end user agreement. This completed document is due prior to your AccuScribe unit shipping.
---
---